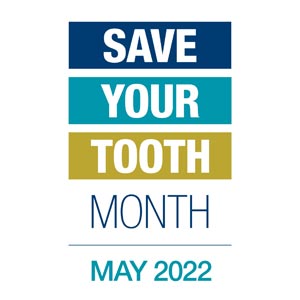 Dental implants have made a big splash since their arrival over three decades ago. Removing and replacing a troublesome tooth with an implant now often seems like a no-brainer.
But before we go straight to extraction, there's still something to be said for attempting a rescue mission for a tooth, even one in major distress. That's because even a highly advanced implant (the closest restoration we now have to the real thing) can't match even a sub-par tooth for dental function and protection against infection.
Not every tooth can be saved—which is why it's great to have a durable, life-like restoration like dental implants handy. But you might be surprised by what we can do to bring a tooth back from the brink. In recognition of Save Your Tooth Month this May, here are 3 treatments that could save your tooth.
The humble root canal. Tooth decay can extend well beyond a cavity in the enamel or outer dentin—even working its way deep into the tooth to infect the pulp and root canals. Teeth with this kind of decay, especially if it involves the supporting bone, teeter on the edge of survivability. But root canal therapy and related techniques can stop the infection process by removing diseased tissue inside the tooth. Then, by filling the pulp and root canals, we can prevent further decay and save the tooth.
Gum disease treatment. You may not know it, but periodontal (gum) disease is right up there with tooth decay as a leading cause of tooth loss. This bacterial infection can spread deep within the gums, weakening and loosening their attachment to teeth, as well as cause bone deterioration. But prompt treatment to remove plaque and tartar (which fuels and sustains a gum infection) stops the disease in its tracks, helping the gums to heal and regain their attachment to the teeth.
Crowning. Years of drilling and filling cavities can significantly weaken dental structure, to the point that any further treatment along this line for a tooth isn't practical. So, you might think, "Sayonara, tooth," but if the root remains viable, we may still be able to preserve what remains of the tooth by crowning it. Usually made of a tooth-colored porcelain, a crown is basically a cap that fits over and permanently bonds to a tooth. Not only does it provide stability and structure for the tooth, it can also bring back its attractiveness.
As we said, the best option for a troubled tooth may be to replace it. Just don't be too hasty! Depending on the situation, we may be able to give your tooth a second chance.
If you would like more information about preserving the health of your teeth and gums, please contact us or schedule a consultation. To learn more, read the Dear Doctor magazine article "A Step-By-Step Guide to Root Canal Treatment."